The Perfect Hotel in
Vimannagar

Pune
CLICKT THIS BUTTON FOR CONTACT US
          Hotel Ivy Studios run by "LOTUS GROUP OF HOTELS" Under the Leadership of Mr.Arun Gaikwad & Mr. Balasaheb Gaikwad. Both of them having 25 th years of Hotel Experience.
           Hotel Ivy Studios represents aesthetic feel and warmth with a perfect blend of contemporary and state-of-the-art decor, the hotel that speaks of its magnificence in the ripest for. Hotel Ivy Studios is Centrally located in Punes commercial hub and our hotel is ideal for both corporate and leisure travelers alike. It is only 2 km away from Pune International Airport, 7 km away from Pune Junction and in close proximity to popular marketplaces and shopping arcades like Phoenix Market City, Inorbit Mall, and Satyam Arcade.The rooms at Hotel Ivy Studios, Pune, portray exceptional quality in terms of services and decor.
Our Inside Pictures
Take a look at some pretty pictures captured in and around our premises.
Surrounded by scenic beauty and attractive tourist attractions we make it convenient for you to visit all the beautiful places with our inhouse guide. We can also help you arrange transport facilities for an easier commute to nearby places.
Experience the Life of Pune City
We will help you experience Pune life in its true sense. From living among the residents to eating authentic delicacies you are sure to walk home with memories and wonderful moments.
If you are looking for a home away from home, just walk in here. You can get both, an incredible and relaxing experience while you are on a holiday. Take a closer look into the rooms we offer and pick the one for you.
Come & Stay With Us
Pick any of our hotel rooms to experience the delightful decor, complemented with modern amenities for a comfortable stay.
SUITE ROOMS
It has a living room along with bath tub in the rest room. Our Suite rooms are complemented with modern and luxurious amenities for a wonderful stay.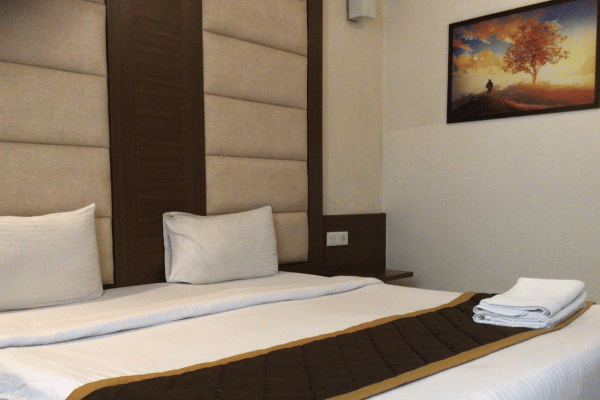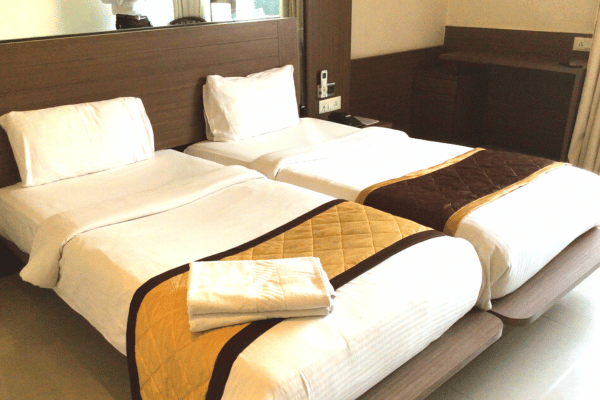 SUPERIER ROOMS
This Room having the single queen size bed which will suit for family members.This is the second-highest ranked room in our hotel that offers luxury with the most advanced amenities.
EXECUTIVE ROOMS
This room having twin bedded rooms which will suit for Travellers & Corporate officers. If you are looking for a room that gives you both space and luxury at a reasonable price, this is the one for you.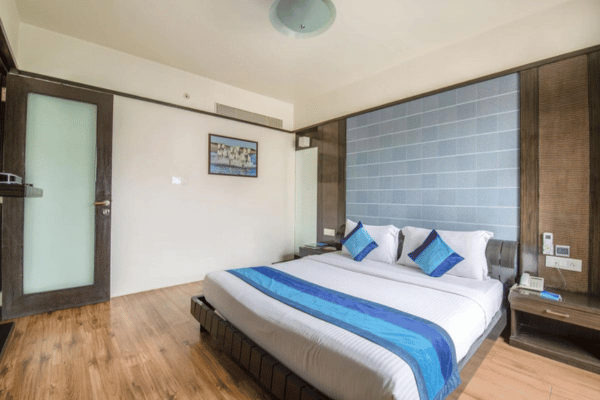 Amenities & Facilities
If you are looking for a relaxing, refreshing and rejuvenating experience altogether, we offer all of that under one roof.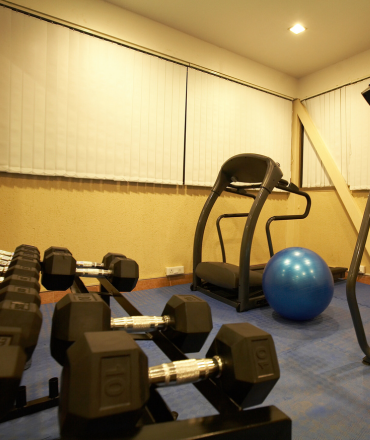 Basic Gym Setup
Helping you to take fitness into top level, Get stronger & fitter with gym. Treadmills are great for spinal health & weights allow you to build muscles.
24 Hours Free WI-FI
We having 24 Hours Fast Wi-FI In Each area of the Hotel.who'd like to stay connected while on vacation.
24 Hours Front Desk
Most travelers find the ability for late check in the biggest advantage of 24-hour front desk service. We are available 24/7.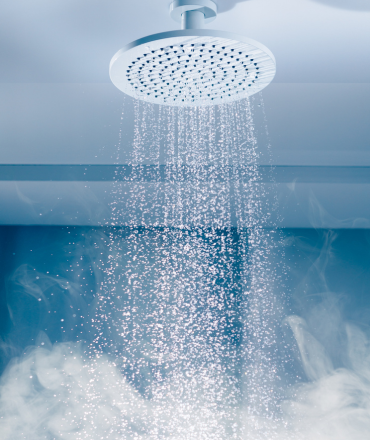 24 Hours Hot Water
If you have trouble relaxing or falling asleep at night, you might be tempted to take a hot shower to ease the stress of the day.
Restaurant
A quality on-site restaurant is a win for both hoteliers and their guests.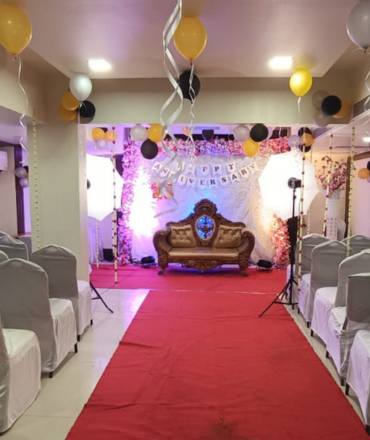 Banquet hall
A banquet hall is the best place to host any private event without any hassles.
Car & Bike Parking
We have covers parking spaces for vehicles including cars, motorcycles.
Open Terrace
We have huge open space at our 5th floor terrace which can be used for family functions & Corporate meetings.
Breakfast Variety
Eating Healthy breakfast is a nutritious way to start out your day. Breakfast refuels your body, enhances your mood, improves your concentration.
Delicious Food
We have team chefs So you can enjoy the delicacies anytime during your stay.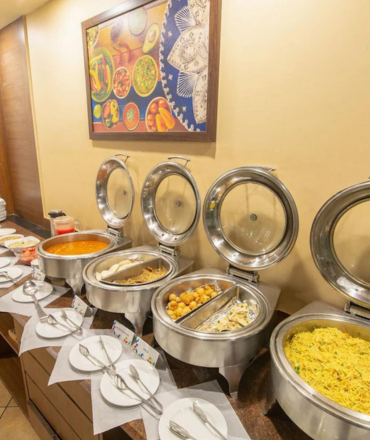 Unlimited Buffet
Greater Variety of Foods. One of the biggest benefits of a buffet is its possibility for variety.
Hotel IVY Studios
Plot No. 48/49,
Symboisis College Road,
Sakore nagar,
Indira IVF Hospital Lane,
Near to COVIE Hostel,
Opp. to Rose Apartment,
Vimannagar, Pune 411014.
What Our Guests Say
We take pride in serving our guests with the best experience. Read what they say.
Stayed here for a period of 14 days. The room was comfortable with a nice garden view. The staff are well mannered. The breakfast buffet was amazing. The hotel is just 1.5 kms from the airport and within 5-6 kms from all major business park. The wifi is also pretty good.
A decent place. Service was prompt and the staff was welcoming. The manager is very halpfull and polite.Brekfast is also mouth watering and lots of varieties
Location is good. Very close to airport. 2 mins walk from Main Road. Rooms are clean. All are nice. food can be better. Can give 4.5 star if provision available.
Stay was nice and comfortable. Location is good. Staffs were polite and helpful. 4 Wheeler as well as two Wheeler parking is there. Hotel menu (food) is reasonable.